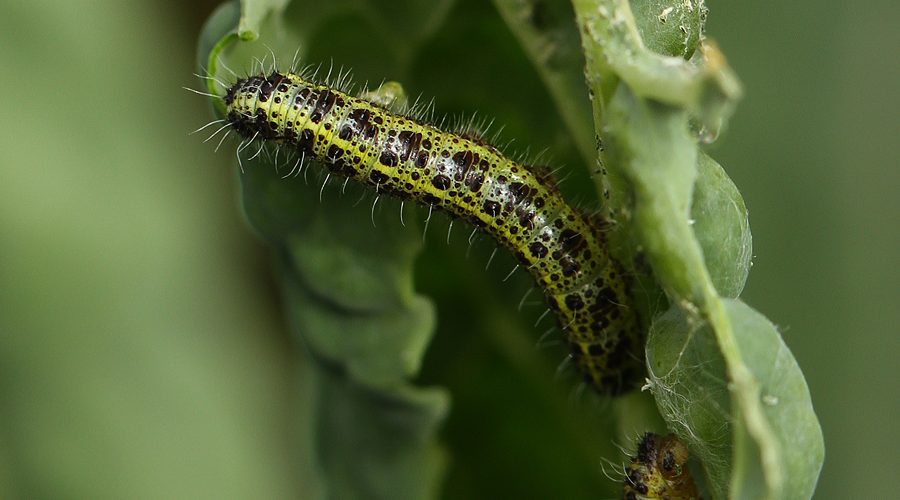 Recognising Caterpillar Damage
Lots of large holes in leaves or leaves stripped back to their stalks is an indication that you have caterpillars. They are most likely to be found on brassicas but they can be anywhere in the veg patch. You will be able to see eggs on leaves, often on the undersides, either in clusters or individually. The eggs are small, and could be white, yellow, black or green. You will also be able to see caterpillars fairly easily once they have hatched.
Watch out for your Brassicas
The cabbage white butterfly tends to be the worst offender in the veg patch, attracted mainly to brassicas listed below. It is definitely worth protecting these plants early in the season (i.e when you plant out) before the butterflies start laying eggs in mid-spring.
Cabbage
Brussels Sprouts
Kale
Broccoli
Turnip/Swede
Cauliflower/Romanesco
Protecting Plants
It's definitely worth draping a layer of horticultural fleece or insect-proof mesh netting over your plants to prevent butterflies from laying their eggs in the first place.
You can also try some companion planting – a row of nasturtiums planted next door to your veg will hopefully encourage the butterflies to lay their eggs there instead, leaving your veg relatively untouched.
Check leaves, particularly the undersides, regularly for clusters of eggs which you can wipe off before they hatch. If you do get a caterpillar infestation, pick them off and move them elsewhere.
It only takes a small cluster of caterpillar a few hours to destroy a single plant, and they grow up so fast and will just keep on munching until they pupate a few days later - so be aware!